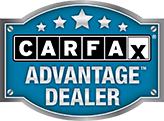 WE LOVE OUR
COMMUNITY
Car shoppers looking for a top-quality pre-owned car near Plano will want to make C3Auto.com their first stop. C3Auto.com is able to extend our reach far beyond Plano, offering our impressive customer service experience to car shoppers across the country.
At C3Auto.com, car shoppers will find an impressive selection of high-quality used cars, trucks and crossovers. We keep our inventory well-stocked with a wide variety of vehicles to ensure we always offer the perfect car for our customers. C3Auto.com offers vehicles from dozens of manufacturers. We carry everything from efficient compacts, to comfortable sedans, to versatile crossovers and SUVs, to the best highline luxury imports.
The C3Auto.com team will work with you to find the ideal car that fits your needs as an owner and driver, and that fits within your budget. Get in touch with us to take advantage of the C3Auto.com car buying experience.
TESTIMONIALS
Finally made it down this past weekend to look at a car at C3Auto was met by the sales manager Danny went completely out of his way to put my mind at

...
ease and ended up making my whole buying experience about as pleasant as it's ever been because I hate buying used cars and new dealers

Bought a car this weekend they have a great selection of inventory in a real ease of doing business really enjoyed my experience

Couldn't have found a better dealership that worked with our growing family. Danny was top notch and went above and beyond to help us get the best

...
deal and vehicle. I wouldn't have found a better deal elsewhere.

Came in tonight and looked at a Lexus with my son, the staff was very knowledgeable enjoyed my experience would recommend them to any friends and

...
family. Top notch Dealership!

Larry was wonderful he came in on Sunday night to show us a truck. He also had a larger and newer model for us to see. He worked with me during a

...
tornado warning and alarm. If we do decide to go back and get a car from him. It will be because of him and his dedication to his customers