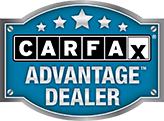 WE LOVE OUR
COMMUNITY
Car shoppers looking for a top-quality pre-owned car near Plano will want to make C3Auto.com their first stop. C3Auto.com is able to extend our reach far beyond Plano, offering our impressive customer service experience to car shoppers across the country.
At C3Auto.com, car shoppers will find an impressive selection of high-quality used cars, trucks and crossovers. We keep our inventory well-stocked with a wide variety of vehicles to ensure we always offer the perfect car for our customers. C3Auto.com offers vehicles from dozens of manufacturers. We carry everything from efficient compacts, to comfortable sedans, to versatile crossovers and SUVs, to the best highline luxury imports.
The C3Auto.com team will work with you to find the ideal car that fits your needs as an owner and driver, and that fits within your budget. Get in touch with us to take advantage of the C3Auto.com car buying experience.
TESTIMONIALS
Thank you C3Auto for making my car look new again. All of the employees were helpful, courteous, and professional. Larry Craghead runs a first class

...
business. I love Repo Jr. who greets all customers! Larry's artwork is priceless also! Go by and meet the team!

Suddenly found myself looking for a new minivan. A good friend referred me to Larry and his team at C3 Auto. They helped me find the vehicle I needed

...
and worked with me. Through the make ready to the final transaction, they did an excellent. If you're looking for a great used car, go to C3 Auto. ??

C3 is a great place to do business. I bought my daughter's first car there three years ago and it was a great car that she loved. It got totaled in an

...
accident last month - my daughter was rear ended so hard she was pushed into another vehicle. We went back to C3 searching for something to replace it and they remembered us and they went above and beyond to show us options that worked for my daughter's needs and worked with our budget. When my daughter came in, Danny stayed late to let her test drive the options and explain how the options compared in terms of price, maintenance costs, etc. When the insurance company did not get us our settlement on time, they worked with us and held the car with a deposit. They offered us a fair price, service was excellent, and Danny, Brian and Nichole went out of their way to make this a great experience for me and my daughter. We asked for a few minor fixes on the vehicle and they were handled without fuss or hassle and when we went to pick up the car it was whistle clean with a full tank of gas. The paperwork took minutes not hours and they walked my daughter through it step by step. C3 is absolutely where you want to go to buy a quality used vehicle, to be treated like family and do business in a hassle free environment. They cared about us and what we needed and that my daughter found a safe, reliable car she could afford.

I was shopping for my son, who did not want to buy a car from a dealer. He was disappointed from a bad experience from another local dealership. With

...
bad credit he was going to buy a car from an individual. I found a low mileage Mustang at C3 Auto and made my son go look at it. Calling before the visit, I explained the situation. I spoke with very nice dealers. When we got there my son fell in love with the car immediately. The salesman took my son and explained how my son's credit would improve with a small car payment, especially with the money he had saved for a down payment. It was very personalized service and I appreciated it. My son loves his car and is very satisfied with the purchase. It was such good service, I will set my daughter up at C3 when she is ready.

I bought 3 cars from C3 auto. It was the best experience I had buying a car. They're very honest and are still engaged even after the sale.