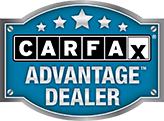 WE LOVE OUR
COMMUNITY
Car shoppers looking for a top-quality pre-owned car near Plano will want to make C3Auto.com their first stop. C3Auto.com is able to extend our reach far beyond Plano, offering our impressive customer service experience to car shoppers across the country.
At C3Auto.com, car shoppers will find an impressive selection of high-quality used cars, trucks and crossovers. We keep our inventory well-stocked with a wide variety of vehicles to ensure we always offer the perfect car for our customers. C3Auto.com offers vehicles from dozens of manufacturers. We carry everything from efficient compacts, to comfortable sedans, to versatile crossovers and SUVs, to the best highline luxury imports.
The C3Auto.com team will work with you to find the ideal car that fits your needs as an owner and driver, and that fits within your budget. Get in touch with us to take advantage of the C3Auto.com car buying experience.
TESTIMONIALS
Beautiful dealership! Great, no pressure sales atmosphere. We weren't 100% sold on a vehicle today, but will keep an eye on the inventory, and plan to

...
return when we see a vehicle that works for us. Thanks for a great experience!

We like our new car. Anything concerns we raised were taken cared of. Back seats could have used a vacuum but everything else was clean and detailed

...
. That engine bay looked very clean. We got an extra key and remote. I tested battery and alternator and both were good. Good price too.

Bought a car this weekend they have a great selection of inventory in a real ease of doing business really enjoyed my experience

Finally made it down this past weekend to look at a car at C3Auto was met by the sales manager Danny went completely out of his way to put my mind at

...
ease and ended up making my whole buying experience about as pleasant as it's ever been because I hate buying used cars and new dealers

I was recently referred to C3 Auto by a close friend for hail damage repair after the late March hail storm. My car was pummeled in the storm, but

...
Larry and Danny got it restored it back to its original beauty! They were so great to work with through the whole process. They took great care of me, were very responsive to all my requests, and really care about their customers. Thank you so much for all you do!