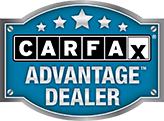 WE LOVE OUR
COMMUNITY
Car shoppers looking for a top-quality pre-owned car near Plano will want to make C3Auto.com their first stop. C3Auto.com is able to extend our reach far beyond Plano, offering our impressive customer service experience to car shoppers across the country.
At C3Auto.com, car shoppers will find an impressive selection of high-quality used cars, trucks and crossovers. We keep our inventory well-stocked with a wide variety of vehicles to ensure we always offer the perfect car for our customers. C3Auto.com offers vehicles from dozens of manufacturers. We carry everything from efficient compacts, to comfortable sedans, to versatile crossovers and SUVs, to the best highline luxury imports.
The C3Auto.com team will work with you to find the ideal car that fits your needs as an owner and driver, and that fits within your budget. Get in touch with us to take advantage of the C3Auto.com car buying experience.
TESTIMONIALS
Got my first car from here about a year ago. The whole buying process was easy and everyone there was really nice. After a few weeks of owning the car

...
, I had problems with the car starting and they fixed everything and had it working again perfectly. It's been several months now since then and I haven't had any other problems with the car and it still works and runs like a dream. Overall amazing experience and would recommend.

After a bad experience of my car being totaled from being hit by a drunk driver I bought a vehicle but was scammed and was provided fake documents and

...
even though the interior and exterior and under the hood was beautiful.....the car was totaled underneath with a bent frame so an alignment could never be done. I came to C3Auto stressed and scared and have waited several months to leave a creditable review that the car I purchased has been so good to me and I am incredibly thankful for how quick and easy they made the transaction. I came from out of state and they willingly held the car for me three days prior to receiving my payment. This place provides customer experience that I have never witnessed previously. Again I can not thank C3Auto enough for their services. They will be seeing me in a few years to purchase again for sure.

Helpful staff. Smooth transaction. Recommended dealership.

We were shopping for a used vehicle for my daughter and as always it was a great experience. The whole team at C3 is a pleasure to work with - this

...
was the third vehicle we have purchased there and Danny has been great every time. Highly recommend for anyone looking for a good used vehicle at a fair price with absolutely no hassle.

From my first contact with the C3 Auto Family (Brian, Chris, Larry, Nichole, Repo, Jr. and many others), they assiduously endeavored to provide a

...
pleasant, stress- and pressure-free environment. We feel truly blessed to have found them. They stand solidly behind their amazingly low-mileage vehicles, far above & beyond all other dealers. I can't say enough good things about them and highly recommend their entire team. C3 Auto is a special organization that eclipses all the rest and have made our whole family customers for life.