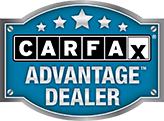 WE LOVE OUR
COMMUNITY
Car shoppers looking for a top-quality pre-owned car near Plano will want to make C3Auto.com their first stop. C3Auto.com is able to extend our reach far beyond Plano, offering our impressive customer service experience to car shoppers across the country.
At C3Auto.com, car shoppers will find an impressive selection of high-quality used cars, trucks and crossovers. We keep our inventory well-stocked with a wide variety of vehicles to ensure we always offer the perfect car for our customers. C3Auto.com offers vehicles from dozens of manufacturers. We carry everything from efficient compacts, to comfortable sedans, to versatile crossovers and SUVs, to the best highline luxury imports.
The C3Auto.com team will work with you to find the ideal car that fits your needs as an owner and driver, and that fits within your budget. Get in touch with us to take advantage of the C3Auto.com car buying experience.
TESTIMONIALS
We've had our 2006 Altima for going on two years now and it's still running great. It was a one owner, low mileage vehicle when we bought it at a very

...
fair price. The sales experience was not high pressure at all. They seem to be very good at finding quality used vehicles because there were a couple that we considered that day. We will definitely check them out the next time we need a vehicle. UPDATE: We gave this car to one of our children and his wife recently. 13 years old and still going strong. No repairs needed, to date.

Very friendly. The vehicles looked very clean and well maintained. Better than the typical used car dealer

Danny sold me a beautiful car at a fair price. He helped me finance it and I doubt I could be more pleased. Any additional info just please ask. This

...
is a great dealership with high standards and fried chicken !!!!

Helpful staff. Smooth transaction. Recommended dealership.

C3 Auto had a great selection to choose from. Chris Shaw made sure to take time and find the right one for my needs. I highly recommend going to C3

...
Auto.