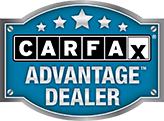 WE LOVE OUR
COMMUNITY
Car shoppers looking for a top-quality pre-owned car near Plano will want to make C3Auto.com their first stop. C3Auto.com is able to extend our reach far beyond Plano, offering our impressive customer service experience to car shoppers across the country.
At C3Auto.com, car shoppers will find an impressive selection of high-quality used cars, trucks and crossovers. We keep our inventory well-stocked with a wide variety of vehicles to ensure we always offer the perfect car for our customers. C3Auto.com offers vehicles from dozens of manufacturers. We carry everything from efficient compacts, to comfortable sedans, to versatile crossovers and SUVs, to the best highline luxury imports.
The C3Auto.com team will work with you to find the ideal car that fits your needs as an owner and driver, and that fits within your budget. Get in touch with us to take advantage of the C3Auto.com car buying experience.
TESTIMONIALS
Got my first car from here about a year ago. The whole buying process was easy and everyone there was really nice. After a few weeks of owning the car

...
, I had problems with the car starting and they fixed everything and had it working again perfectly. It's been several months now since then and I haven't had any other problems with the car and it still works and runs like a dream. Overall amazing experience and would recommend.

Chris a very polite and helpful salesman! Greatly assisted me and my father in our purchase of a Subaru Outback. If you need a car then go to him! The

...
company is very friendly and respectful!

I feel so blessed and grateful that I Found C3Auto. I wanted to take the time to express my appreciation and gratitude for this company. They truly

...
deserve it. I bought my Lexus there and it has been the best car I have ever owned. The whole process was so easy from start to finish and I kick myself for not finding out about this place any sooner! I then went on to tell all my friends about C3Auto and several of them have purchased cars and they have also been good reliable cars with no issues. These guys are honest and will treat you like family bottom line. That's rare in the car industry. They are knowledgeable and professional and are always willing to help you. Larry is such a hard worker and kind man. To top it all off, they have the cutest C3auto mascot: a big black lab named REPO! I appreciate all you guys so much and thank you for all your help. My husband and I can't thank you enough for helping us!! I can say confidently that this is truly the best place in North Texas to purchase a vehicle and we will be returning in the future! we highly recommend C3AUTO! The best bang for your buck!

Very friendly. The vehicles looked very clean and well maintained. Better than the typical used car dealer

From my first contact with the C3 Auto Family (Brian, Chris, Larry, Nichole, Repo, Jr. and many others), they assiduously endeavored to provide a

...
pleasant, stress- and pressure-free environment. We feel truly blessed to have found them. They stand solidly behind their amazingly low-mileage vehicles, far above & beyond all other dealers. I can't say enough good things about them and highly recommend their entire team. C3 Auto is a special organization that eclipses all the rest and have made our whole family customers for life.