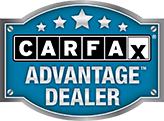 WE LOVE OUR
COMMUNITY
Car shoppers looking for a top-quality pre-owned car near Plano will want to make C3Auto.com their first stop. C3Auto.com is able to extend our reach far beyond Plano, offering our impressive customer service experience to car shoppers across the country.
At C3Auto.com, car shoppers will find an impressive selection of high-quality used cars, trucks and crossovers. We keep our inventory well-stocked with a wide variety of vehicles to ensure we always offer the perfect car for our customers. C3Auto.com offers vehicles from dozens of manufacturers. We carry everything from efficient compacts, to comfortable sedans, to versatile crossovers and SUVs, to the best highline luxury imports.
The C3Auto.com team will work with you to find the ideal car that fits your needs as an owner and driver, and that fits within your budget. Get in touch with us to take advantage of the C3Auto.com car buying experience.
TESTIMONIALS

These people are super easy to work with. Never felt like I was playing a silly haggle game like you'd expect out of most dealerships. I flew in from

...
Arkansas to make my final decision on a purchase and they picked me up from the airport before I had even decided to buy for sure. Danny and Nichole are awesome!

The staff and owner were extremely kind and helpful. Owner is local to the north DFW area. Process was easy and they helped with body work I needed

...
for the vehicle before buying it. My only issue is that the interior was not super clean when it was purchased. Overall, very satisfied with C3 Auto.

You definitely want to buy your car here at C3Auto. You will Save money, get a Great car all along while dealing with a very Friendly, Honest, and

...
Trustworthy sales team. I am from Florida and worked with Danny in sales to complete my purchase. Danny took the extra time to describe the car I was interested over the phone and sent additional photos so I could get a better look. Danny took it on step further and drove the car and explained in detail the ride and tested many features to ensure all worked properly. Danny stated that he wanted me to have confidence in making a purchase especially since I was out of state. Danny stated he wanted me to feel as if he was making the choice for himself so there would be no surprises if I went through with the purchase. Danny invested himself and I could tell over a number of back and forths he was the real deal. He also pointed me to their A+ Better Business rating. Lastly, Danny also had Larry the owner contact me to go over the purchase and discuss the transport of my vehicle. At times when I called and Danny was not available due to being tied up another sales member Brian stepped in to answer questions. The Team there is very helpful and respectful. My confidence in Danny's dedication and Larry the owner taking time to contact me directly convinced me I was making the right choice. I completed the my purchase of a beautiful 2009 Silver Cadillac DTS in Amazing condition at a Great price. I am one Happy and Satisfied customer. C3Auto is Your Dealership to purchase Your vehicle from. You too will be Very Happy and Greatly Satisfied!!!

Wow, wow, wow! Great service! No pressure! And super honest! C3 Auto will very likely be our go to auto place from now on. Thank you so much!